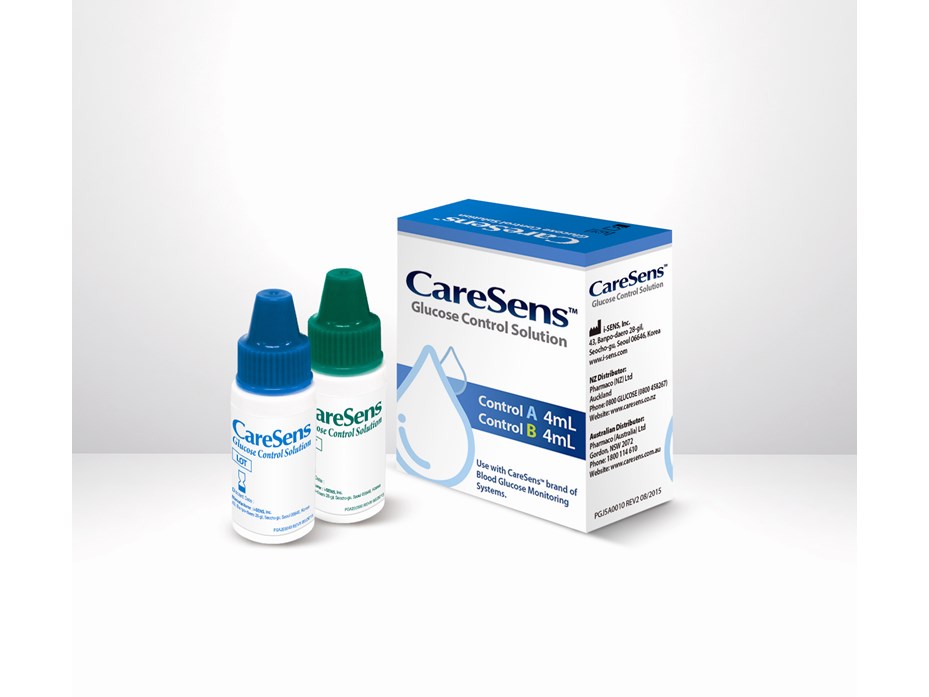 CareSens Control Solutions
IS640136
Product overview
CareSens Control Solutions are available to check the performance of CareSens N, N POP, N Voice, and N Premier meters.

If you are a current CareSens user please phone our customer support on 1800 114 610 regarding checking your meter.

Online order limit of one unit applies.
The control solution test must be conducted at room temperature (20 - 25⁰C). It is recommended that the control solution is kept at room temperature for 30 minutes before testing. The control solution should be shaken well before use, and the first drop should be discarded and the dispenser top wiped clean prior to using the subsequent drop for the test.
Please note that once opened, the control solution will expire after 90 days.
You may also be interested in